The Nancy K. Poppen Program
---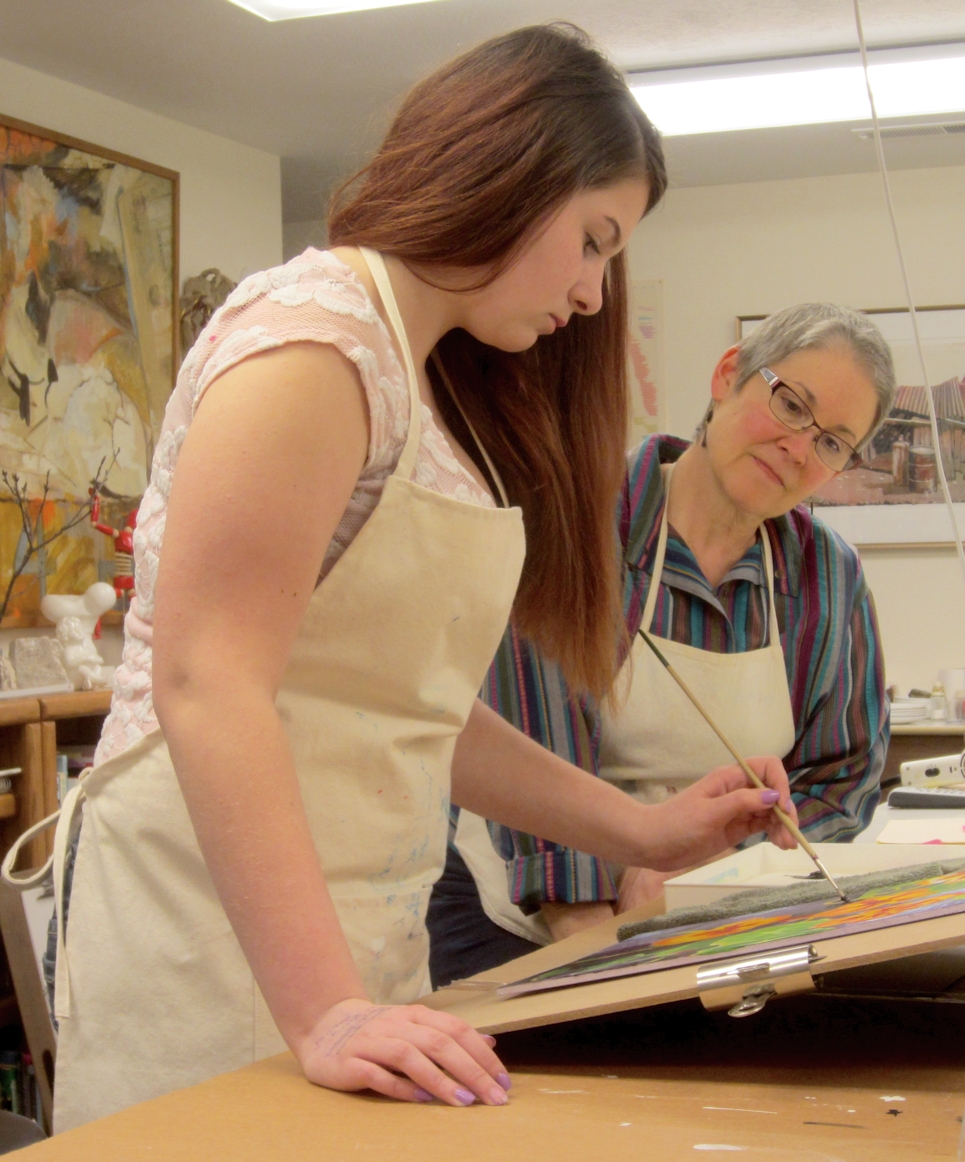 Nancy Poppen was a visual artist who wanted all children to be able to explore the fine arts. She established her fund at the Community Foundation for Muskegon County in 1993, with her husband Sherman R. Poppen, who graduated from Muskegon High School, to assist lower income families with access to arts lessons. The program funds weekly lessons in the fine arts, books and supplies, summer workshops, coaching, and camps, for individual students after acceptance into the program. Under the direction of a Board of Directors comprised of community leaders, arts specialists, and school staff members, the fund supports an average of 50-75 Muskegon Public Schools students each year.
The Sherman R. Poppen Scholarship Fund
---
In 2000, Sherman and Louise Poppen enhanced the Nancy K. Poppen Program by establishing the Sherman R. Poppen Scholarship Fund. Mr. Poppen created the fund after talking with students who were struggling to afford college because of a lack of arts related scholarships. The Sherman R. Poppen Program is a competitive college scholarship available to successful participants in the Nancy K. Poppen program who graduate from Muskegon Public Schools and major in their art at an accredited college, university or traditional arts school.
Students at Muskegon Public Schools in Grades 3 through 11 who qualify for reduced-price lunches may apply. Eligible students must demonstrate potential in one of the fine or performing arts including: dance, instrumental or vocal music, theatre, drawing, painting, sculpting, or creative writing. After successful completion of the application process, the student will be funded for weekly classes or individual lessons in their chosen fine art. Students must be in good standing with their school with regard to conduct, grades, and attendance.
The Sherman R. Poppen Scholarship is open to graduates of Muskegon Public Schools who have participated in the Nancy K. Poppen Program and are accepted into and pursuing an arts major at an accredited college, university, or traditional arts school. The scholarship is determined and awarded on an annual basis.
There are three applications deadlines per year: November 1 st , Feb 1 st , and May 1 st  . Applications may be filled out online by creating a student login on this website, by mail, or delivered in person. Paper application folders are available in your school's front office. The application includes:
The student application form and student essay
A financial needs statement, to be completed by parent/guardian
Three reference forms, to be completed by an arts-related instructor, a counselor or principal, and a classroom teacher. Family members may not refer students.
An in-person interview with the Poppen Programs Director and a parent or guardian present
Students must apply for funding through the Poppen Programs office on a yearly basis by the deadline of February 1st, for consideration for the coming school year (fall through spring semesters). The application may be acquired at the Poppen Programs office, and includes an essay, reference letters, and in person interview. To be considered to renew your Sherman R. Poppen award each year of college study, a new application is required each February 1st, with the addition of the most recent grade report and three reference letters from college professors.